They have a new single "Vogue" it is from their forthcoming CD Dance Planet.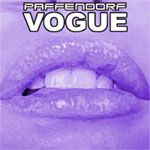 Video of Paffendorf - CRAZY, SEXY, MARVELLOUS the video is a on their myspace and it is hot my screen almost melted I kid you not dude!


PAFFENDORF'S WEBSITE LINK!
They also have a new myspace at:


PAFFENDORF'S MYSPACE!
They are from
8 BP 38 Where Are You Paffendorf
8 BP 41 Everybody Scream Paffendorf
8 BP 45 Be Cool Paffendorf